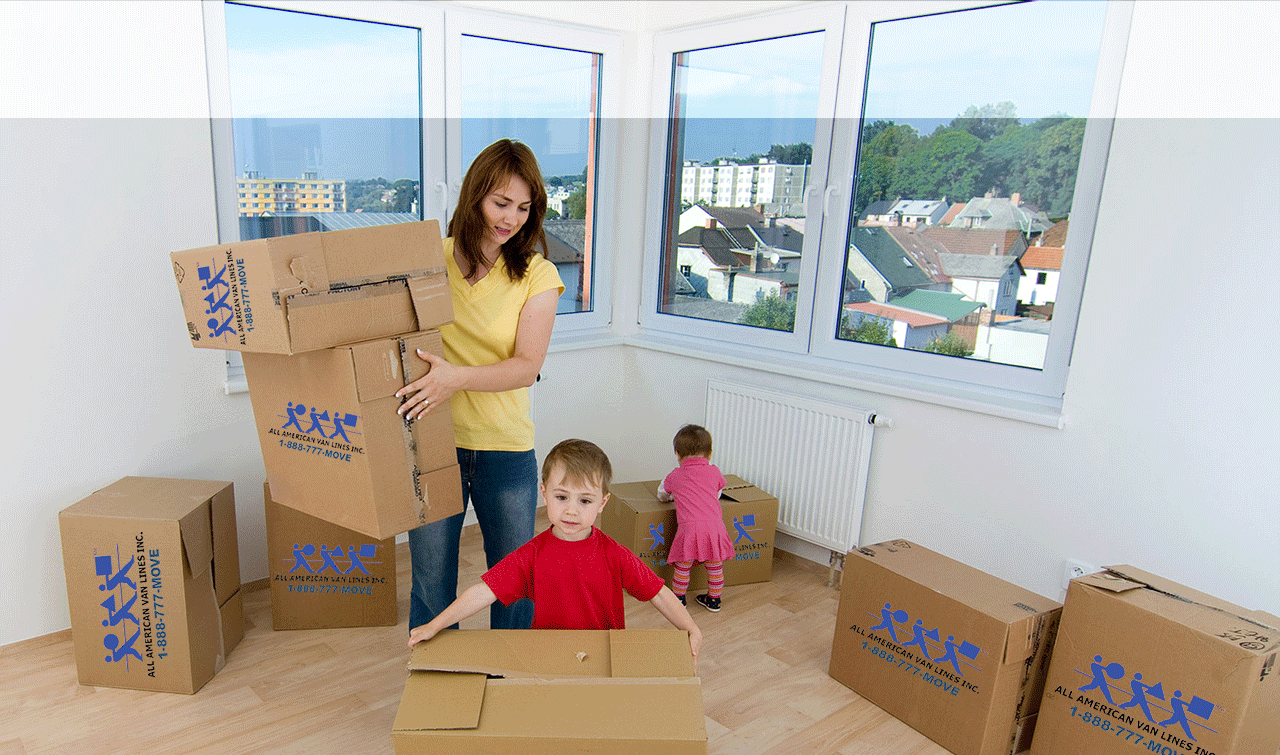 A GREAT MOVE AT A GREAT PRICE
At All American Van Lines, we know how precious your belongings are to you.  We understand just how important this move is to you and we do everything we can to ensure that it all falls into place perfectly.  With over 20 years in the moving industry, nothing can surprise us.  We've come across every request and obstacle you can think of, and we know just how to handle it.  All American Van Lines is a top notch Long Island moving company with specialized equipment and resources other moving companies don't have access to.  Whether you need a local mover, long distance mover, international mover, storage, or just have a few items, we take care of it.  Choose All American Van Lines and you will get professional movers, friendly workers, and a great price.
Great experience. The crew and the lead Brian were all very professional and respectful of my things. We moved out of a big home into a small apartment and they did everything they could to make a stressful situation go smoothly. I highly recommend All American Van Lines to anyone. Thanks to everyone including the sales rep Israel to the dispatcher Rawlins and the entire moving crew!
These guys were great. Very nice, friendly and accommodating. They made our move less stressful than it was.
Great experience! Jose and his team were fast, efficient, professional and made a very stressful moving day a seamless and smooth experience. The rest of the team( office staff) were also great, very organized and on point! Highly recommend this company.
Very professional and friendly. They made the process very pleasurable and stress free! I would highly recommend them to anyone who asked!
It was a last-minute decision to go with All American Van lines after having a poor experience with one of their competitors. We had a completely positive experience and are so happy we decided to use them. The sales rep was honest and his estimate was accurate. The moving team was absolutely fabulous. They were super nice & patient — and did everything they could to make sure that we were happy. We will definitely recommend !!!
The movers were reliable, courteous and always performed their job willingly and just made an extensive move so easy. I would highly recommend this company and would definitely use their services for any future moving needs. They were very professional and knowledgeable in their performance. I would give them 5 stars for sure actually six.
All went well … packed and tracked all items and confirmed all when dropped off. Pick up and delivery was within 2 days covering 700 miles. Cost, considering their truck, people, gas, driving, etc. was very reasonable. Slight confusion and call back delays when dealing with office people but all worked out. Also, no intensive sell pitches and constant annoying calls like was received from other providers.
We had a great experience with this company.. They were efficient and fast.. they make sure you will get what your moneys worth. Usually moving is expensive and stressful but with this company everything had been well taken cared of. Highly recommend. Will hire them again if we move back to NY in the future.
Great experience. Dimitri and Andy were careful, efficient and polite. The price was fair. Would definitely use again and recommend
On time, pleasant, professional and respectful, very hard working paying meticulous attention to details and instructions. Gets the job done in the time frame you hired them for.
American Van Lines was efficient, quick and overall a great experience. Price was average compared to other movers. I was impressed with doing an estimate on FaceTime rather than filling out a form. They could SEE what my furniture looked like. I would definitely use them again.
The movers arrived on time. They were very professional and very careful with our items. Everything was carefully wrapped and arrived in good condition.
Four gentlemen came; they were polite and professional; they worked fast being considerate of the hourly rate; they were careful with my things, wrapped and boxed things correctly; they drove to my new location and worked just as diligently and efficiently; they set my things up and always asked where I wanted things to go; I highly recommend this company.
The movers took great care in wrapping everything properly and getting my furniture out of the house without causing damage to the furniture or the walls.
Ronnie and his crew were professional, careful and friendly from A-Z throughout the whole moving process. All American Van lines' team made what could have been a very stressful day a very smooth one! We were very impressed all around with the service and the movers.
Appreciative of Their Service

Very nice service! They get my recommendation. My wife and I had a bedroom set and patio moved through All American Van Lines and appreciated their friendly workers and fair pricing. All I can say is that I am thankful for their work.
Exceptional!

The staff was highly professional, courteous, and very experienced at their job. I will highly recommend them to family and friends.
They were Excellent, Efficient, Organized, and Careful.

Emmanuel and the other guys were amazing! They were super fast and very careful with our stuff. I would very much recommend them to others.