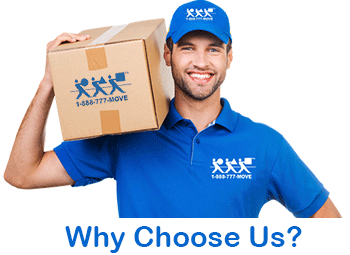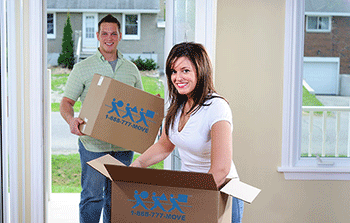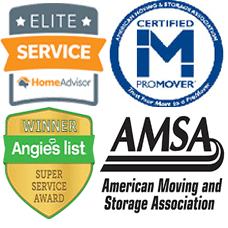 AWARDS AND AFFILIATIONS
Flat Rate Moving Quotes
We've been giving flat rate prices to our customers for years.  We understand that many customers don't just want a moving quote, they want an accurate flat rate price for their move.  A price that will remain the same.  We guarantee your price and in order for us to give you a flat rate, we come to your home, and give you an free estimate.  There is the option to get an hourly rate, and our representative will explain the difference to you.  The choice is yours but we will certainly guide you in picking the most cost effective option for your move.
We recommend you book an estimate with one of our moving specialists.  You can do so by calling us at (888) 777-MOVE or even more convenient, you can book your estimate on-line right on a day that suits you.  Click here to book it on-line.
During your in-home moving estimate, our representative will not only give you a price, but put you at complete ease about your move.  We've been moving homes and businesses for over 25 years and things that seem like a big deal to our customers are just "run of the mill" for us.   Don't forget to use your moving coupons, which you can find on this page which you can find on this page.
All American Van Lines is fully licensed and insured.  We have a range of services and you can choose to let us do everything for you, such as packing, or you can do it yourself and save some money on your move. We provide storage services for short term or long term if you need them.  If you have items that you need to dispose of, we take care of that too.  In addition to the big things, we help you with the small stuff too.  When moving day arrives, many customers realize they've overlooked the small stuff.  We know what these things are and will handle it seamlessly for you.  Moving is our business and we do it well, always doing everything in power to make our customers happy.
We have branches in Long Island NY and in Miami Florida and we can move you anywhere you want to go.  We have moving crews who do local moves, we have crews that do long distance moves, and we have crews that do International moves.